Dermasculpt Clinic Hair Transplant Clinic in Bangalore
Dermasculpt clinic has been conceived and developed by Dr.Deepak Devakar. This centre of excellence offers a comprehensive and holistic solution to all Dermatology , Trichology and Cosmetology related conditions and problems.
Set in a friendly and relaxed atmosphere individual attention is paid to every patient by an efficient and competent team of Doctors led by Dr. Devakar.
A growing number of people are realizing the power of Aesthetic appearance. It offers you a chance to enhance your natural beauty. Nature has its own way of inspiring beauty while science works on it to perfect it. Why? Well, your work-life environment takes you around the globe, you meet people from diverse cultures and background. Its only basic necessity to look your best at all times to further establish yourself amidst rest of the world.
Dermasculpt Clinic helps to see success in your career, personal or social life is directly related to the pleasing appearance on a larger extent.
Dermasculpt clinic is a speciality centre for dermatology trichology and cosmetology, which has a foundation of highly educated doctors committed to providing and promoting advanced and internationally updated treatments and procedures, having a patient centered approach.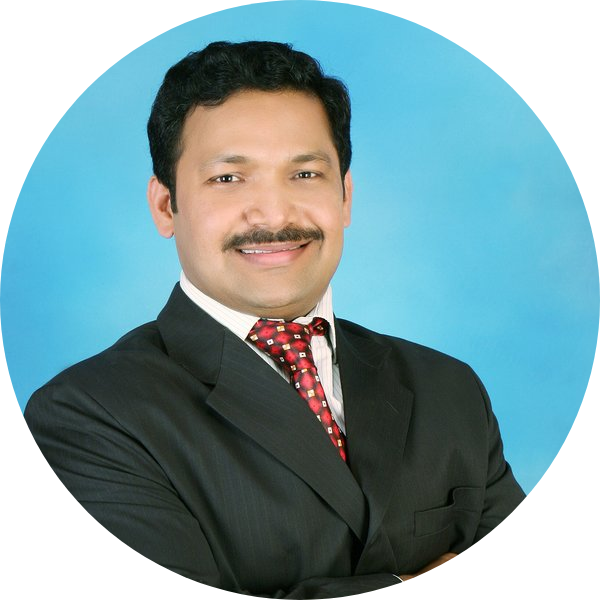 Dr. Deepak Devakar
MBBS, DDVL, Dermatologist, Cosmetologist
Hair Transplant Surgeon, Aesthetic Dermatologist
Dr.Deepak Devakar is a trusted clinical Dermatologist, cosmetologist and Hair Transplant surgeon from Bangalore, with more than 16 years of experience and expertise in his field. He graduated from the prestigious Kempegowda institute of medical sciences, Bangalore. He pursued his postgraduate degree in Dermatology from Karnataka institute of medical sciences, Hubli. He has been a merit rank student throughout his medical education and won many gold medals at medical university level. He further continued his education D.N.B Dermatology in the world renowned Jaslok hospital and research centre, Mumbai.
Dr.Devakar further extended his training under senior dermatologists and aesthetic plastic surgeons world over. During this training, he gained experience in hair transplantation, platelet rich plasma (PRP), Hair loss disorders, Lasers in skin, acne scars, dermatosurgery, botox, fillers, anti ageing procedures. He constantly updates his techniques and extensive knowledge of the subject by attending international conferences, workshops and seminars.
Men's Hair Transplant Hair Transplant in Bangalore
Losing hair is never easy and while most men would think that this is not something that would happen to them, hair loss can happen to anyone. We all lose some hair each day, and 60-100 strands a day is considered normal. However, when the number of strands goes above and beyond this limit, there is trouble in paradise and this is where hair loss starts.

However, with the advances in modern science, growing a head full of hair is now possible and actually quite uncomplicated. This can happen in the form of a hair transplant!.

Hair transplantation is a surgical procedure in which hair from the back of the scalp is taken and transplanted in the bald area. The advantages of Hair Transplant include.
Hair Loss Treatment in Bangalore
Hair loss can affect both men and women. While genes play a vital role, there are usually other reasons as well, including, hormonal imbalances, an under-active thyroid gland, nutritional deficiencies and insufficient blood circulation in the scalp. Hair loss is a mammoth problem that many people are suffering from. There are lots of factors behind this hair fall problem.
Platelet-Rich Plasma (PRP) Therapy
Human blood contains mesenchymal stem cells, and autologous blood products that contain essential and specific growth factors that assist in tissue regeneration and healing. Published medical literature from Europe and the United States confirms the safety and use of PRP therapy. imagesIt has been used a medial adjunct therapy for over two decades for skin and wound healing.

PRP therapy has established itself to be effective as a medical treatment modality in the specialty fields of oral surgery, neurosurgery, plastic and cosmetic surgery, sports medicine and orthopedics. It has been used extensively in these specialties for the last twenty years with generally positive outcomes and success. In the field of hair restoration, evidence supports PRP therapy as a promising treatment option to promote hair growth. No claim can be made of its efficacy.
While PRP is in the early stages of scientific research in hair restoration, PRP is not meant to replace current FDA approved therapies such as DHT blockers and Minoxidil. But it is a promising non-surgical therapeutic option for those patients with hair loss.
Micro Pigmentation
Micropigmentation (also known as dermopigmentation, permanent or semi-permanent make-up) is a special aesthetic treatment used to correct, modify, beautify and balance features semi-permanently.
Permanent outlining is a fast and effective treatment that resolves many aesthetic problems, improving the appearance of eyebrows, eyes and lips, scars or nipple areolae.
Permanent outlining is carried out using mineral pigments under the skin which approximately one week after implantation and a phase of strong colour, fade to leave a more natural appearance that will last for years.
Acne Scars Treatment
Scars from acne can seem like double punishment — first you had to deal with the pimples, now you have marks as a reminder.
It helps to understand the different kinds of acne so you can figure out what to do about different types of scarring: Acne lesions or pimples happen when the hair follicles (or "pores") on the skin become plugged with oil and dead skin cells. A plugged follicle is the perfect place for bacteria to grow and create the red bumps and pus-filled red bumps known as pimples.
Testimonials
The best place to get hair transplantation done! The doctor is really experienced and the staff are very friendly, caring and cooperative!! The price is also very much affordable and it's hands down value for money!.
Ramesh Reddy
Excellent and patient doctors who greet and answer queries with a warm smile always. The facilities offered are very good, and the doctors are only too happy to provide advice post treatment even via phone to address any query whatsoever. The clinic does get super crowded during week ends, however it is worth the wait.
Vidya Sunder Murthy
I had undergone Hair Transplant surgery from Dermasculpt Clinic. Dr Deepak has done the surgery. As of this writing it's been 5 months and i can see significant improvement in my hair density and hairline. I am happy with the results and I would suggest any one looking for hair transplant to go with this clinic.
Pranshu Jawade